Limousines
Lincolns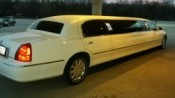 The Lincoln limousines are a timely classic which hold their value! When ordering a
limousine, mostly everyone thinks of a Lincoln. Our Lincoln limousines have plush comfortable seating and hold between 8 to 10 people depending on the size of the passengers.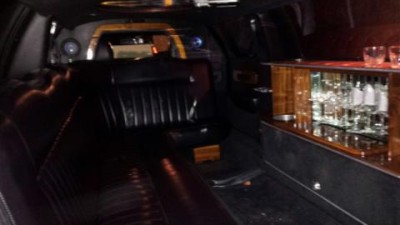 You can choose from black or white to arrive in style.
They have well lit bars with flutes and you can bring your own drinks! Make sure you create a good playlist on your phone or ipad so you can plug your phone into the vehicles system and listen to your own music! There are limousines that are more business or corporate and we have some that are more for personal use.
 Chrysler 300
This limousine is the perfect mix of a stylish, modern design that

will impress even the most discerning passengers. The Chrysler 300 is the perfect limo for just about any special occasion. This fascinating stretch limo is high in demands among the travelers due to its stylish look and lavish interior. The exclusive body design and remarkable color scheme of the limo provides an elegant look. It also has a high-class interior theme, which truly
makes it a royal ride. You will certainly find this limo an ideal transport for
all types of tours and travels. However, it is high in demand for the transportation to the posh events such as Weddings, sweet 16 and birthday parties.
Bentley
The Bentley limousine holds up to 8 people, but is considered a specialty
limousines. It has all the amenities of the Lincoln but it has suicide doors and serious disco lights, but it is only available in certain areas north of Fort Worth and north of Dallas. Although, it can be rented anywhere but there will be a fuel charged applied this limo will be worth it!
Get a quote today by completing the Find My Limo questionnaire!